Here are some photos of how the work looked once it had been installed in the gallery!!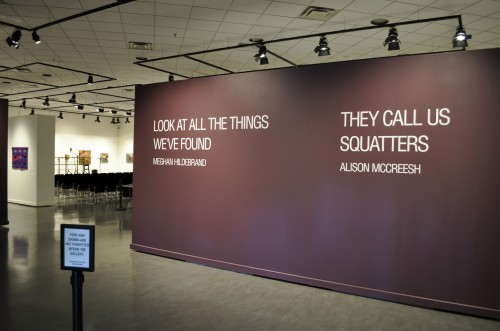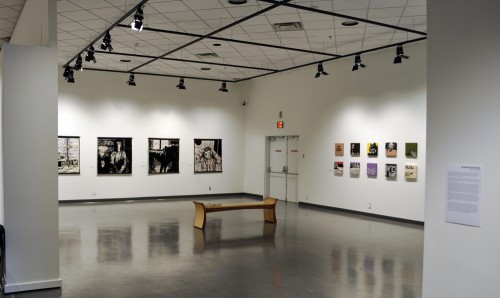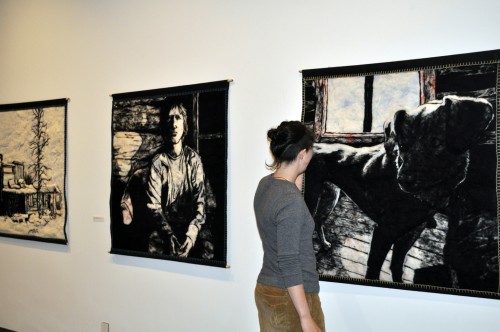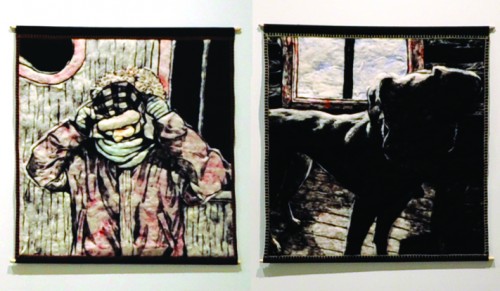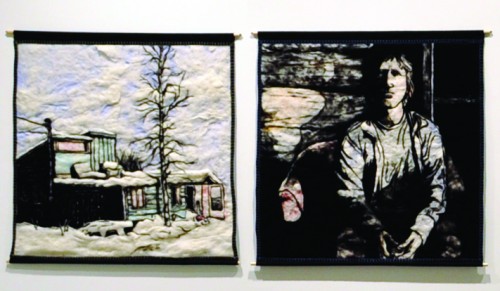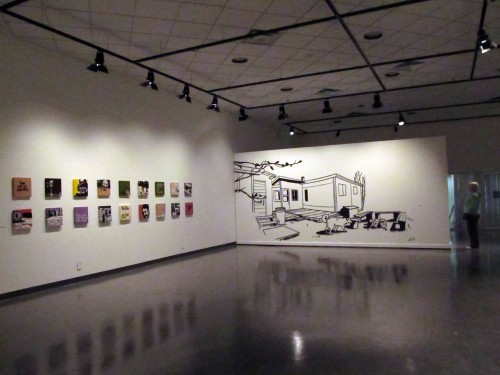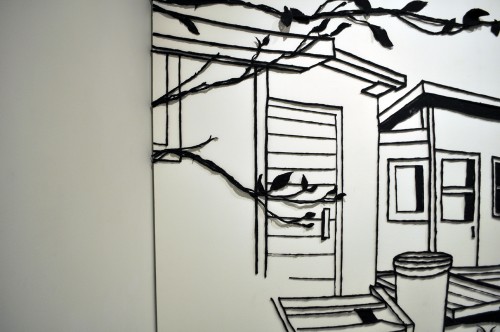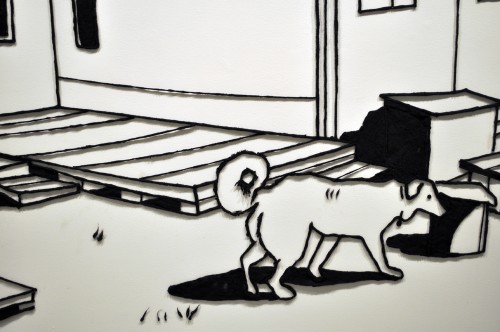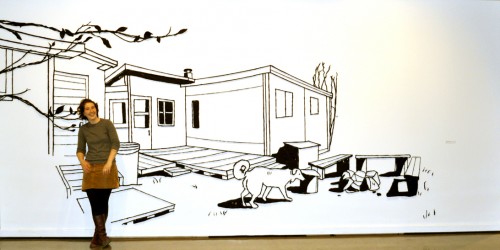 On display at the Yukon Arts Centre Public Gallery all Summer.  If you're in Whitehorse, be sure to go see the real thing!
****
Here's a little sneak peak of what I've been working on these days-a small part of my upcoming show in Whitehorse.  I'll keep you visually updated on the progres over the weeks to come.  The final countdown has begun…
Three out of four of the big hangings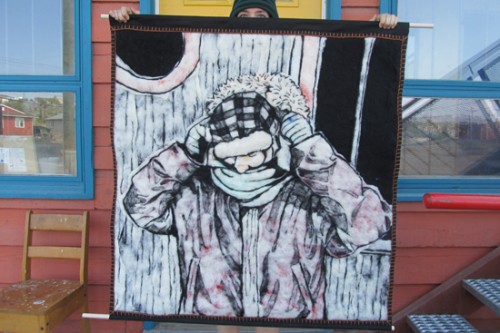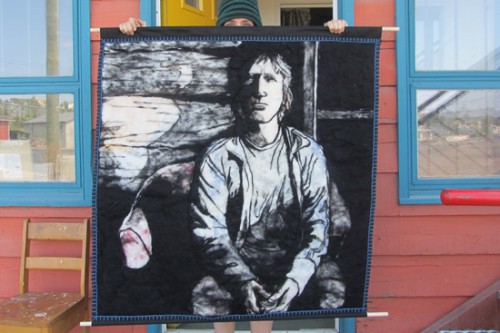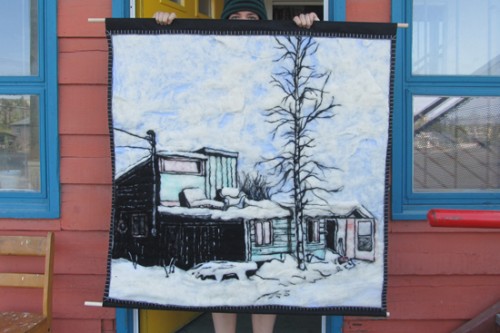 The work in progress of a series of 12×12 frames (this is only a selection of them)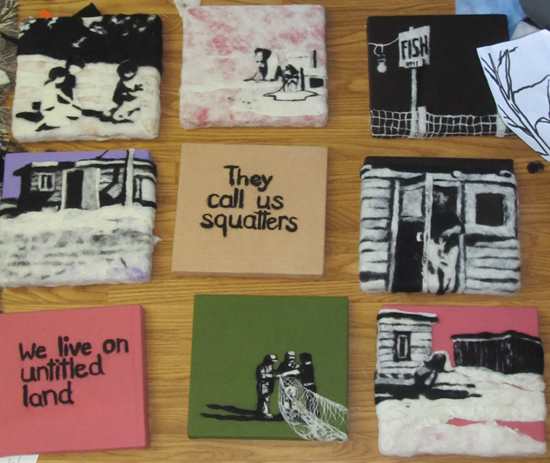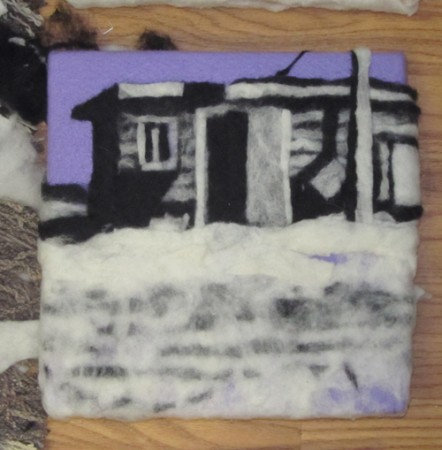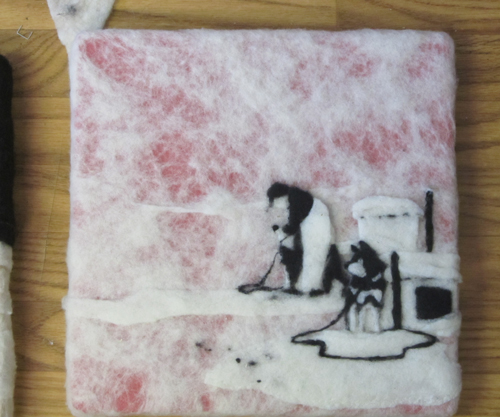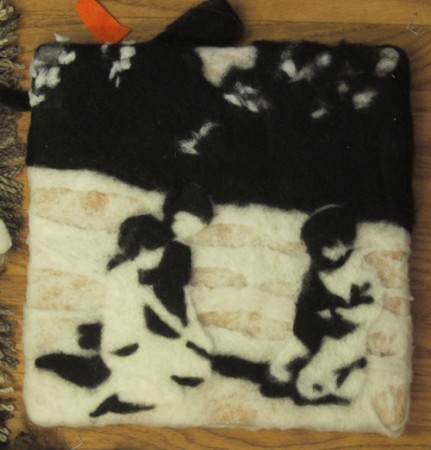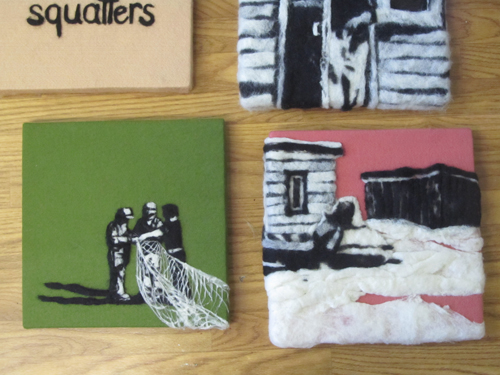 Some smaller pieces (about 8 x 10)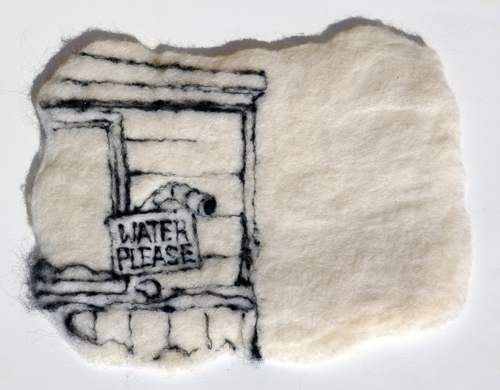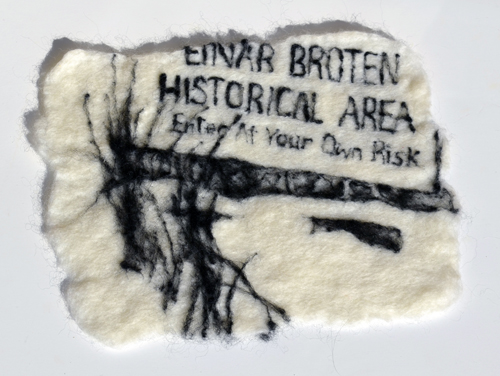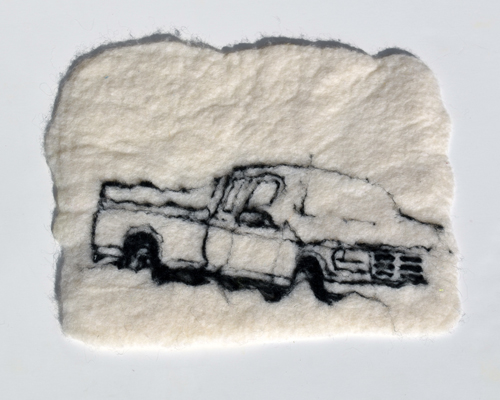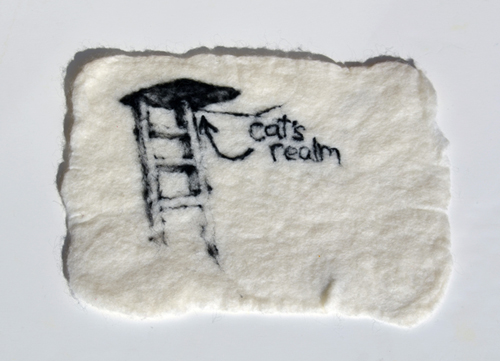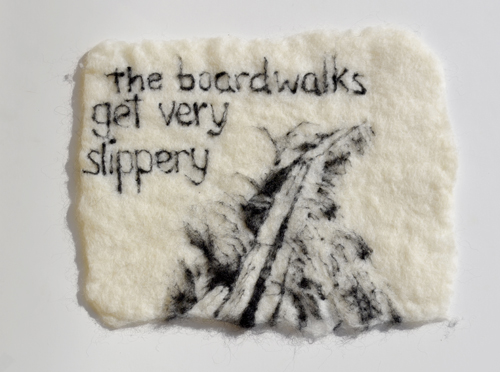 Here are my Iceloation pieces.  Three Ice Themed drawings this year!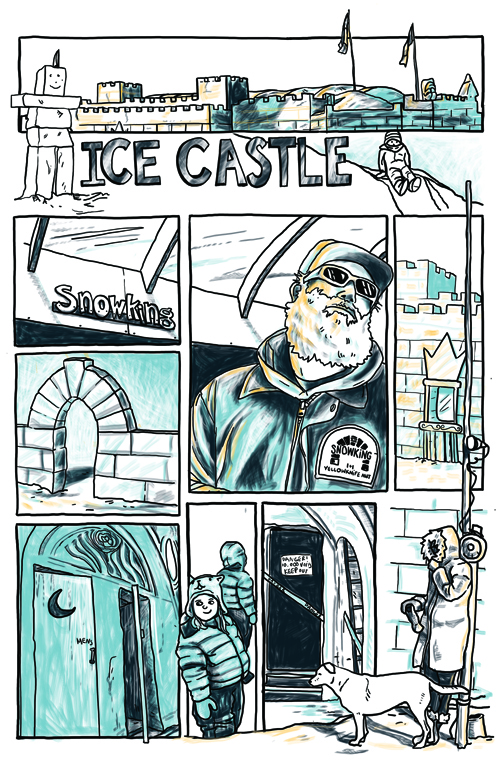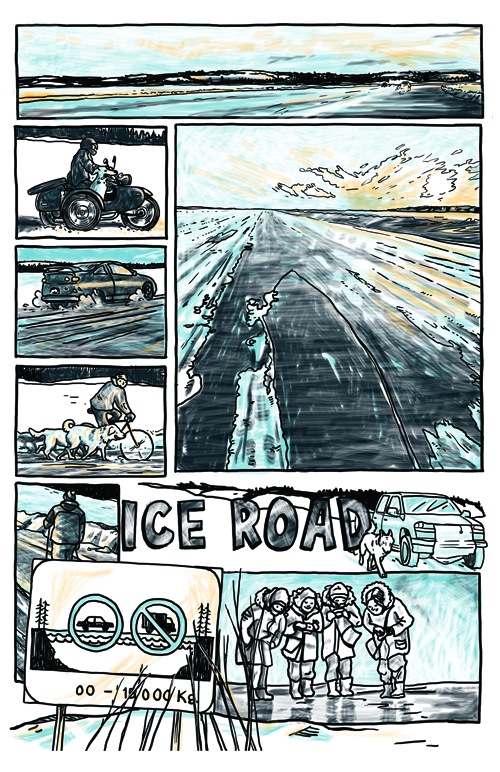 Prints and postcards for sale at Down to Earth Gallery.
Thanks to those of you who came out to see the show!
The ARCC have made a fun Cookie Recipe Coloring zine.  It's cool and it's for a good cause.   Buy your copy next time you're at the Snowking's Castle!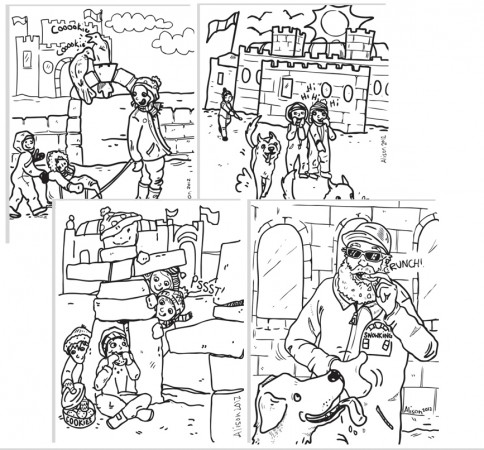 And here's my most recent illustration for EDGE Magazine
This is an illustration that I did for the Spring Issue of .EDGE. It's a drawing of what the new Long John Jamboree might look like.